Click on Past Event Videos tab to view this and previous Prayer Breakfast events.
Cathy Adams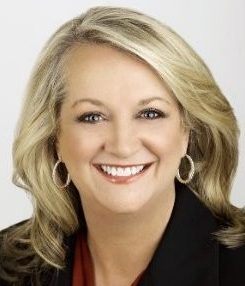 Cathy Adams is not only our National Guest Speaker this year, she is also our guest pianist! 
In addition to her role as Executive Vice President and COO at Federal Home Loan Bank of Atlanta since 1986, Cathy is also an active professional musician who has accompanied The Georgia Festival Chorus since 1995.  The chorus is a 100-voice performing group, with numerous recordings and international performances to their credit.
Cathy studied piano performance and business administration at Tift College and earned her MBA from Georgia State University.  Among her other numerous professional and volunteer organizational roles and activities, Cathy is currently and has been a board member of the Atlanta Opera since 2011.  She is a native of Lyons, Georgia.