Click on Past Event Videos tab to view this and previous Prayer Breakfast events.
KEYNOTE SPEAKER
Cathy Adams – Executive Vice President at Federal Home Loan Bank of Atlanta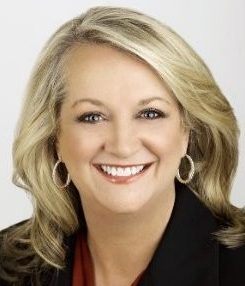 Cathy Callaway Adams, Executive Vice President and Chief Operations Officer at Federal Home Loan Bank of Atlanta, retired at the end of 2018 after a 32-year career.   Cathy was responsible for overseeing the Bank's information technology strategies and operations, cyber and physical security, shareholder financial operations, human resources, property management, corporate support, diversity and inclusion initiatives, and community involvement/volunteerism programs. She served as a member of the Bank's senior executive committee.
Adams joined the Bank in 1986 in strategic planning and employee training/development, and subsequently assumed roles in talent management and recruitment, compensation and rewards programs, facilities and administration, financial operations management, and information technology leadership. She earned the BA in business administration and piano performance from Tift College, an all-women's college in Forsyth, Georgia, and the MBA in management from Georgia State University.   Cathy was honored with the Bridge Award by the Emory Women of Goizueta, and was named Distinguished Alumna by Tift College of Mercer University.  She  was a contributor to Celebrating Grace hymnal.   She frequently works with organizations focused on women and girls, and serves as a mentor with Pathbuilders, Inc.
Cathy currently serves as chair of the board of trustees for Mercer University, with campuses in Macon and Atlanta.    She also chairs the board of directors of The Atlanta Opera, and is on the boards of the Atlanta Baroque Orchestra and the Suzi Bass Awards.  She serves on the advisory board for Growing Leaders (Tim Elmore), and chairs the external advisory council for Mercer's Center for Leadership and Ethics.  She is a member of the International Women's Forum, the Downtown Atlanta Rotary Club,  Georgia State University's Women in Philanthropy organization, and is a graduate of Leadership Atlanta and Metropolitan Atlanta Arts and Culture Leadership Program. 
Cathy is a professional musician, and since 1995 has accompanied The Georgia Festival Chorus, a 100-voice choral performing group, with numerous recordings and international performances to their credit.  Cathy has performed with GFC in Vienna, Innsbruck, Salzburg, Copenhagen, Dublin, Edinburgh, London, Oxford, Stratford, Florence, and Rome. She regularly accompanies soloists and instrumentalists in performance around Atlanta and the southeast.  Cathy and her husband are members of First United Methodist Church of Marietta.  They have two grown children, and one new grandson.
LOCAL SPEAKER
Joe Colavito – 
Transformational Leadership > Sales Training > Strategic Coaching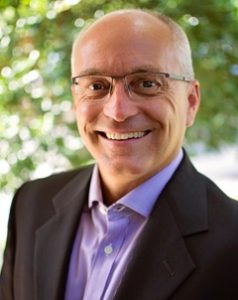 Joe Colavito is a student of people, performance and success.  He can't stand the thought of high potential sales professionals underperforming; not maximizing the use of their time, talent, resources and opportunities. That's why he is dedicated to investing his 30+ years of progressive leadership experience to serve sales leaders and their teams.
After graduating from Penn State University, Joe began his career as a financial auditor with Deloitte before joining the Coca-Cola company as an internal auditor. He then spent 8 years as the youngest recruiting partner in two global executive search firms. These experiences combined to broaden Joe's business acumen, strengthen his consulting and sales skills, and deepen his  understanding of the vital role sales teams play in driving business growth.
In 2003 Joe hit the reset button on his career to pursue his dream of becoming a motivational speaker, author, and performance coach. Over the past 13 years Joe has delivered dynamic interactive training sessions for over 13,000 professionals. Along the way he has been asked to personally coach hundreds of leaders in their business and life.
He has proven expertise in helping leadership "see and fix" the deeply rooted, complex problems that hold their sales people back. Everything he does is designed to increase his client's role clarity, goal clarity, and maximize their financial performance.  Joe and his wife Debbie have been married for 29 years. They have five children and two grandsons.